Hank Lebioda Finishes 4th at Rocket Mortgage Classic, Locks Up Spot in Fed Ex Cup Playoffs
Hank Lebioda, in his third season on the PGA TOUR at 27 years old, finished 4th at the Rocket Mortgage Classic on Sunday. Lebioda fired rounds of 67-70-66-68 at Detroit Golf Club. The week prior at the Travelers Championship, Lebioda finished 5th place. As a result, Lebioda has advanced 200 spots in the Official World Golf Rankings, and has secured his spot in the Fed Ex Cup Playoffs as well as full status membership on the PGA TOUR for the 2021-2022 Season.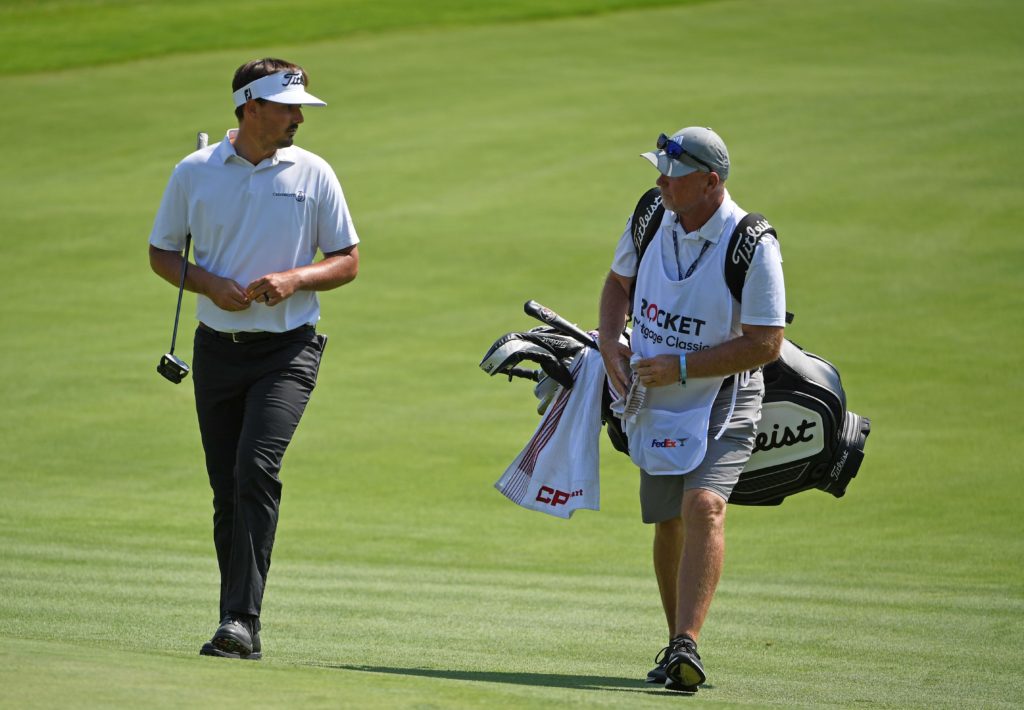 Lebioda started Sunday's final round in the penultimate group, one shot off the lead with a 1:55PM tee time paired with Cam Davis. Lebioda made par on his first six holes during Sunday's final round, followed by a tap-in birdie on the par 5 7th hole after his tee ball found the trees lining the right side of the fairway. Lebioda hit a punch shot back into the fairway and hit a wedge to just a few feet to the elevated green. On the 8th hole, Lebioda took a conservative approach off the tee with a hybrid on the 372 yard hold. Although, a pulled tee shot ended up again in the right trees. Hank hit a miraculous punch shot through the trees to the front of the green; two putts followed for a pedestrian par. Hank then caught a break on the par-3 ninth hole–an errant iron shot off the tee flew left of the green and ended at the base of a massive oak tree. Any right handed golfer in the field could not have hit a shot, although Lebioda the lucky lefty was able to take a normal swing and stance; a pitch shot to eleven feet provided for an incredible par save and momentum headed to the back nine within two shots of the lead with nine holes to play.
Lebioda then got rolling on the back nine. His approach shot on the 10th hole skipped long of the green, which he chipped in for birdie. On the par 3 11th hole, Hank hit is 233 yard tee shot inside 14 feet and sank the birdie putt to move within one of the lead.
After a par on the twelfth hole, Lebioda birdied again on 13 after hitting a wedge to just a few feet.
Lebioda finished with pars on holes 14 through 18 to finish in a tie for 4th. The back to back Top 5 finishes secure Hank's spot in the playoffs and full membership on the PGA TOUR for the 2021-2022 season.