Davis Lamb Locks Up Korn Ferry Tour Status for 2024
When Davis Lamb was hot this year, he was real hot.
Lamb, a Notre Dame alum, won the ATB Classic after getting into the field as a Monday Qualifier. He also captured the Quebec Open powered by Videotron Business the very next week, becoming the first golfer on PGA TOUR Canada to win back-to-back events since Tyler McCumber in 2018.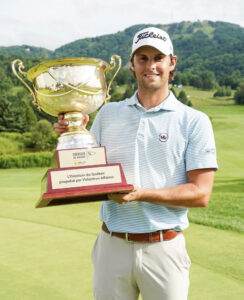 Lamb fired a sizzing Sunday 64 at the Fortinet Cup Championship for his sixth top-25 finish in eight events this season.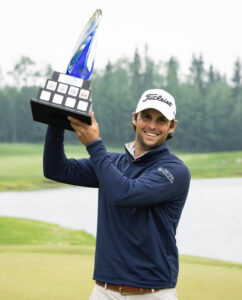 By virtue of finishing third on the Fortinet Cup standings, Lamb's conditional status on the Korn Ferry Tour next season is elevated to the first conditional category (subject to the first reshuffle). He is also exempt into the Final Stage of PGA TOUR Qualifying School.