Tim Petrovic Finishes 2nd at US Open
After finishing runner-up at the Senior PGA Championship, Petrovic backs up the effort with a 2nd place at the US Senior Open at the Broadmoor Resort.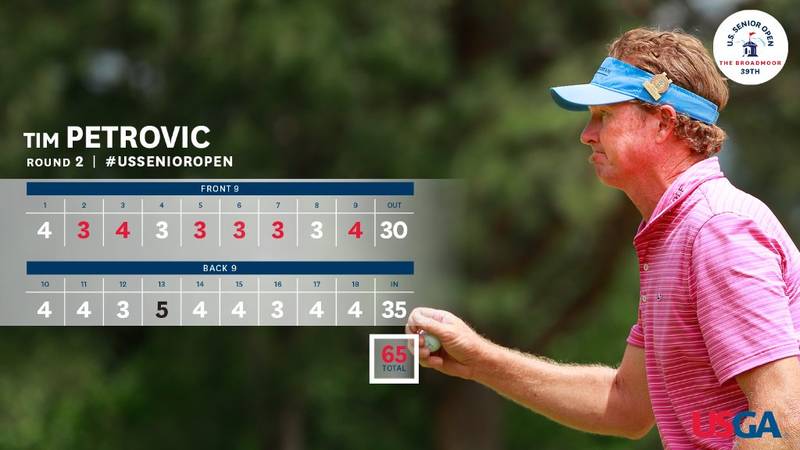 Petrovic opened with a 2-over 72 and then rebounded with a championship-low 5-under 65 on Friday that featured a nearly flawless 6-under 30 on his final nine.
He looked determine to keep that momentum going on a cloudy day where thunderstorms threatened. Petrovic parred his first eight holes and then made birdies at Nos. 9 and 14 to take the solo lead during Saturday's third round.
The most bizarre moment of the day came when Petrovic hit a stray tee shot on the par-4 17th. As the ball came to rest, a young kid raced to the ball and slid into it, picking the ball up and then dropping it down.

"When I came over there, I could tell the kid was pretty upset," Petrovic said. "So I told him next time, he should kick the ball closer to the fairway, and that kind of made him smile."
For the 51-year-old Petrovic to capture his first PGA Tour Champions in his 31st career start on the senior circuit, he will also have to beat David Toms, who sits at 3 under, and his playing partner for Sunday, Kirk Triplett at 2 under.