Brandon Matthews Aims to Make Impression on the PGA TOUR
Brandon Matthews is true to where he's from because it has galvanized him for where he is.
Growing up in Dupont, Pa., the PGA Tour member honed his game, starting at age six, at Emanon Country Club, a place he called "one of the most blue-collar, down-to- earth fun clubs" that cost $50 per year for a youth membership. In fact, when brainstorming for a name the founders came up with No Name that they spelled backwards and proudly christened Emanon.
"That place has shaped me into what I am today," said Matthews. "For morals, values, and how to handle myself. I got my butt busted from the time I was six years old."
Applying those life lessons with some diligent practice, Matthews became the 2010 Pennsylvania Interscholastic Athletic Association individual champion, playing for Pittston High School. He followed that with a victory in the GAP (Golf Association of Philadelphia) Junior Boys Championship in 2011.
Matthews credits his 'local' golf association for providing the best laboratory to grow his game from a successful player at Temple University to eventual promotion through its hierarchy to the PGA Tour in 2022. Even closer to home but as important in his development was the Anthracite Golf Association, which was absorbed by GAP in the last few years.
"It's hard to put it into words how instrumental into my development as a golfer GAP was," Matthews said.. "The talent that was around while I was developing was absolutely unbelievable from the time I was a junior in GAP all the way until I turned pro."
He also cites the clubs and facilities that host tournaments, always in impeccable shape, as another benefit to his career. Matthews will never forget playing in the Philadelphia Open at Pine Valley ("the greatest golf course on the planet") in 2012 as a high school junior.
"Every event that I played in there was always a high level of competition," Matthews said. "You couldn't play average and win a golf tournament, no matter how good you were. GAP is the one of the premier golf associations in the country as far as golf courses, the staff they have on hand, and players. Being able to win a few times in that association and have some trophies from my time playing in those events is very, very special to me."
Among his many GAP successes is winning the 2013 Player of the Year Award, when he became the only player to record victories in the Philadelphia Open and the Patterson Cup as well earning GAP's Silver Cross. He had earned an alternate's spot at the U.S. Open at Merion and practiced alongside the field but did not make the final field. Later that summer, he advanced to the quarterfinals of the U.S. Amateur at The Country Club in Brookline, Mass.
At that point he was a Temple sophomore en route to eight wins as Owl, tying the school's career mark.
"2013 was a big steppingstone in propelling me to get to that next level," said the 28-year-old. "I realized I was able to compete with some of the best amateurs in the world. That was the year I realized that 100 percent I can do this."
Matthews' college coach Brian Quinn calls him the best player in Temple history and pointed out critical reasons for that success.
"He would outwork everyone," Quinn said. "Everything was in preparation for where he is now. He has the physical attributes that guys on the Tour would like to have but he was always a standout because of his work ethic and his desire. And his mind is so strong."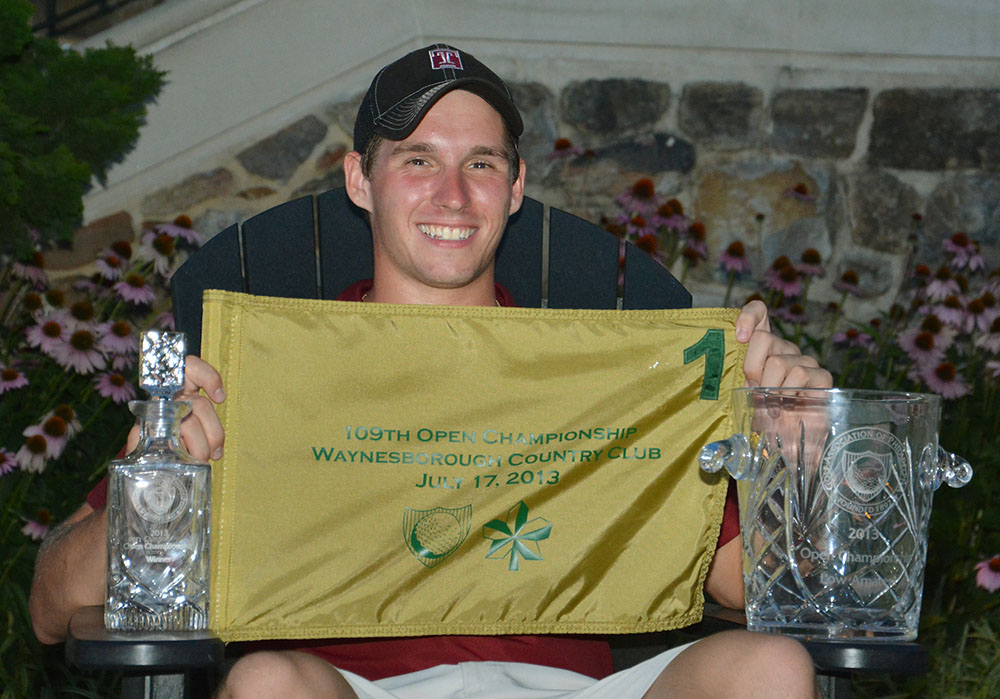 In addition winning the 2014 Dixie Amateur and adding a second Philadelphia Open title in 2015, Matthews was named an honorable mention All-America honors in 2016. He credits Quinn for an uptick in his development as both a player and as a man.
Following graduation from Temple in 2016, Matthews turned pro and played on the developmental PGA Tour Latinoamerica and won twice in 2020-21 to win the Tour's Order of Merit and Player of the Year. That performance earned him a promotion to the Korn Ferry Tour in 2022, where he won the Astara Golf Championship and made the cut in the U.S. Open, his first major championship.
"It's definitely a learning curve," Matthews said of his time on PGA Tour Latinoamerica. "You learn how to travel, your finances, your this, your that. Everything that tour taught me prepared me for the next level."
Known as a long-ball hitter, the 6'4", 210-pound Matthews has battled back issues but keeps that in perspective on a daily basis. He stamps himself as ready after a stretch of 6-8 months of troubles. Married in late 2022 and residing in Jupiter, Fla., Matthews mentioned his support system: "The people in my corner have been incredibly supportive in the ups and downs."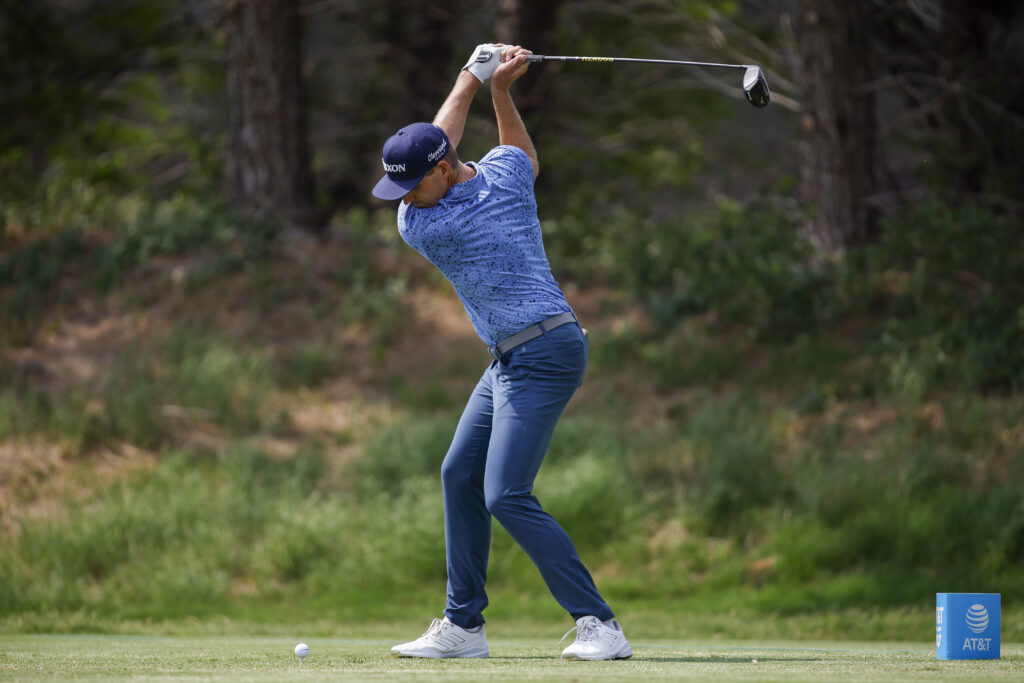 Matthews' wife, Danielle, grew up in the GAP area, in Saucon Valley, and also plays golf. She was introduced to the game by Matthews. They met while students at Temple, and she interviewed him for OwlSports Update, at weekly university-run broadcast, after his first college victory.
Recently, he and fellow GAP alum Sean O'Hair finished T7 at the Zurich Classic of New Orleans. Matthews' best finish in 23 career starts entering last week's AT&T Byron Nelson.
Matthews knows his schedule is based on performance and he will attempt to qualify for a second straight U.S. Open at Final Qualifying at Pine Tree Golf Club in Boynton Beach, Fla. on June 5.
"A win takes care of a lot of problems in my life," Matthews said. "A great week changes my life in many ways. I have to keep my head down and have perspective that I am living a reality that was once a dream. I also have to realize I am not done yet. Even though I am where I dreamed I would be there is still a hell of a lot more to be achieved."
This Story Originally Written By Pete Kowalski for Global Golf Post