With its GSX-R line of sport bikes, however, Suzuki had a dynasty in AMA Superbike competition. "We were literally the brand to be," Lopusnak continues. "Suzuki used racing to escalate that whole platform and it got to the point where we were selling a hundred thousand GSX-R and Hayabusa models. We wanted that same thing for motocross."In motocross, however, Suzuki became known as something nobody wanted to say out loud: career killers.But there was one man at the top who never lost hope, no matter how bad the results: Mel Harris. Harris joined Suzuki as a district sales manager in New England in June 1981, just weeks before Mark Barnett won the AMA Supercross championship on an RM250. Harris rose to vice president of motorcycle/marine operations, the highest ranking non-Japanese position at American Suzuki. 
Bespectacled with a full head of curlicued hair, Harris wore a smile everywhere he went, with everyone he talked to. He exuded positivity and loved to have a good time and although he took business and winning seriously, he still remained approachable and welcoming. He advocated fiercely for his motorcycle dealers and passionately supported racing. He was such a performer at the annual Suzuki dealer meetings, he became known as "Melvis".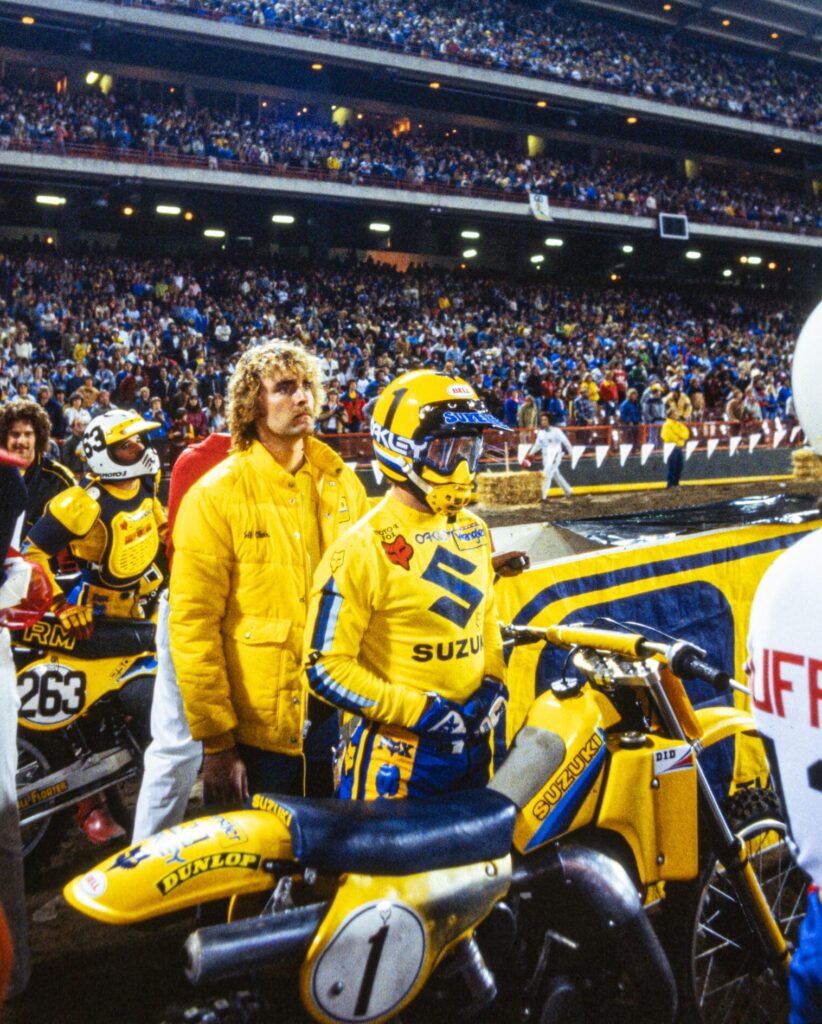 The brand won a little of everything during his time – even dominated some disciplines – but not at the premier level of motocross and Supercross. What Harris really wanted was for the motocross team to be as successful as the road racing team. In May 2005, I interviewed Harris at the American Suzuki headquarters in Brea, California and I bluntly asked him what happened to Suzuki's legacy. It was the first Japanese brand in World Motocross competition and the most dominant throughout the 1970s and very strong in America in the early 1980s. "Our company really struggled in the 1980s," Harris said. "The industry in general had a glut of product out there and everybody was discounting and doing whatever they had to do to get rid of it. A decision was made in Japan to reevaluate the motocross team. We went from being the stars to the also-rans."
In early 2004, several factors and opportunities aligned to allow Harris to pull off his dream: the right riders entered contract years, they had the RM-Z450 in development and American Suzuki got a new president who wanted to win as much as Harris did. That made it easier to convince the executives in Japan.Japanese OEMs rotate presidents cyclically, every four to five years, according to Lopusnak and Chuck Miller. "An interesting piece of it is, every one of them has a different background," Lopusnak says. "So, one guy could have been an accountant for 10 years. You never know what you're going to get." Simply: one president might be more passionate about racing than another. In January, Suzuki announced an organizational realignment and the appointment of Masaki "Mac" Kato as president of corporate operations for American Suzuki's motorcycle/marine divisions. Harris reported to Kato, who quickly recognized that the plan to dominate road racing and the sport bike market worked. 
Our company really struggled in the 1980s

American Suzuki's Mel Harris
"Mr. Kato was super supportive of Mel," says Lopusnak, who was American Suzuki's marketing manager in 2004. Lopusnak said he often watched Harris get told 'no' when attempting to make big gambles. Or he'd have lukewarm support from the American president and couldn't convince executives in Japan to say yes. But he never gave up and in Mr. Kato he had a staunch ally. Kato and Harris traveled to Japan and presented a plan to escalate the entire brand. Lopusnak's recollection is that Suzuki was also eyeballing James Stewart, whose rookie contract with Kawasaki expired at the end of 2004. Carmichael was the priority, though. First, they needed approval from Japan to overturn the piggy bank and agree to spend the money for a rider of that caliber.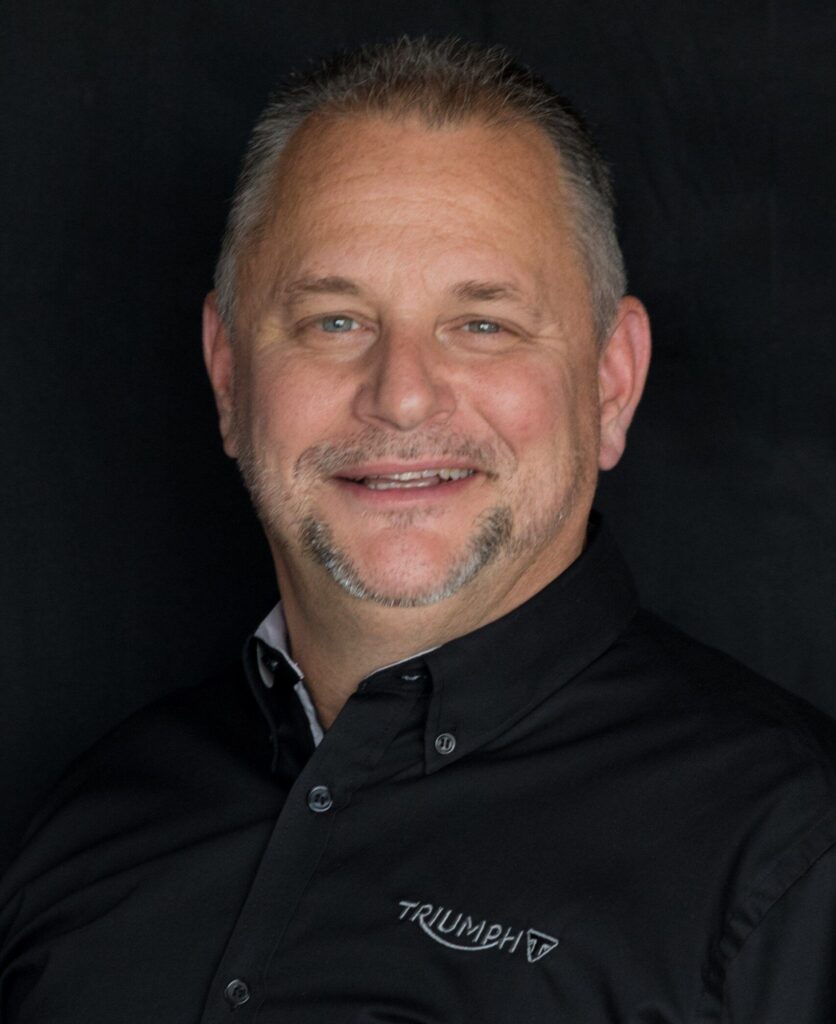 "They had to educate everybody over there on the depth of Ricky Carmichael and all his greatness and what it could mean," Lopusnak says. "And then building a business plan to calculate out how and why we're going to pay him up front. Because to get him to move from Honda, the most dominant power sports company, to come to us, we're going to have to make a very unique proposition here. And Mel sold it. It was through just being relentless. That's the only word that I can use: relentless. Mel put his career on the line, in my opinion." 
In the May 2005 interview, Harris wouldn't identify the athlete, but he said Carmichael wasn't the only rider Suzuki had their eye on. "There were a couple of other riders that tested the bike that didn't get the offer from us that maybe they were expecting, and I think they would have appreciated riding the bike this year," he said. "But we felt that Ricky was the rider that could win the championship for us on our bike."Harris died in March 2022 at age 76. It was a massive gamble to bet so much on a single motocross athlete but Harris wanted to win that badly. At that point, Suzuki hadn't even won a Supercross main event in five years.