SBJ: PXG College Showcase looks to grow profile of budding golf stars
Story by Josh Carpenter for Sports Business Journal
A second-year made-for-TV golf event hopes to raise exposure for collegiate players who are attempting to make their way to the LPGA or PGA Tour. The PXG College Golf Showcase airs tonight from 7:00-9:00pm ET on Golf Channel, pitting six players and two celebrities against one another for a $1M charity prize.
HOW IT STARTED: The idea was hatched during the summer of '20 by Fidelity Sports Group Partner Drew Carr. Carr was watching the PGA Championship at TPC Harding Park and felt that the eventual tournament winner — Collin Morikawa — was only just being introduced to casual golf viewers despite being one of the nation's best young players when he came out of Cal. "I felt like Collin was being introduced to the viewer by CBS that week, but he was a kid that should already have been known," Carr said.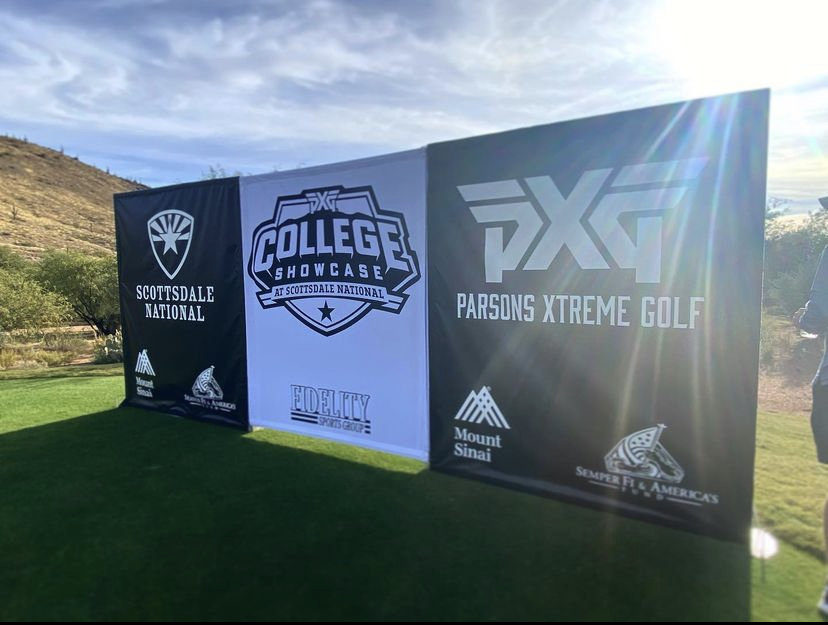 HOW IT'S GOING: Out of that came the idea for the Showcase, which had its inaugural event last fall. The event has a central military theme, as the two teams of four this year are playing for Semper Fi & America's Fund and Mount Sainai Health System. PXG Founder Bob Parsons is a Vietnam vet, and the brand's clubs are sold at a discount to military members. The competition was played and produced in mid-November at Scottsdale National Golf Club, which is owned by Parsons. Players include Gina Kim (Duke), Brooke Matthews (Arkansas), RJ Manke (Washington), Noah Goodwin (SMU), Logan McAllister (Oklahoma) and Eugenio Chacarra ( Oklahoma State). The two celebrities/team captains are comedian Rob Riggle (a U.S. Marine) and Pro Football HOFer Jerome Bettis, who has become more involved in motivational speaking and mentorship in retirement.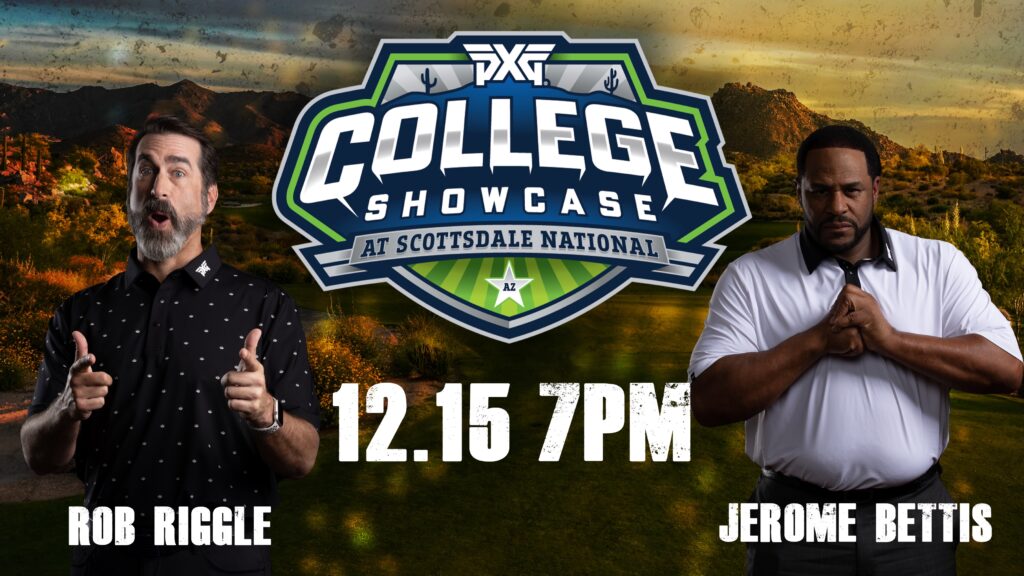 BEHIND THE CAMERA: Fidelity Sports Group produced last year's event, but this year tapped former Golf Channel producers Ryan Griffiths and Aaron Bearden for the job. The two now have their own shop, Sushi Grade Media, out of Orlando, and had worked with Fidelity on Golf Channel projects in the past. Current and former Golf Channel personalities are featured on the broadcast. Former "Morning Drive" anchor Lauren Thompson is the show's host, while former PGA Tour player and current GC analyst Arron Oberholser is also featured.
NO VISIBLE NIL DEALS: The event has an NCAA competition waiver, so players would not be allowed to promote brands via NIL deals under the new rules implemented this summer. Duke's Kim already played PXG clubs, while several other competitors had various PXG clubs in their bags, Carr said. PXG did offer players the opportunity to go through a club fitting while on site at Scottsdale National. The event will re-air on Saturday from noon-2:00pm on Golf Channel.