Inaugural PXG College Golf Showcase Distributes One Million Dollars
The inaugural PXG College Golf Showcase at Scottsdale National debuted last night on GOLF Channel. The nineteen-hole charity exhibition shootout between four elite college golfers and four celebrities provided fast-paced fun, great commentary, and an excellent competition. In the end, Team Rubicon landed at the top of the leader board, posting $530,000 in charity skins versus Team Semper Fi who secured $470,000. The million-dollar pot benefitting the two military non-profits was awarded by The Bob & Renee Parsons Foundation.
Team Rubicon was led by NFL Hall of Famers Brian Urlacher and Jerome Bettis who were paired with two PGA TOUR University stars – Oklahoma State's Austin Eckroat and Oklahoma's Garett Reband.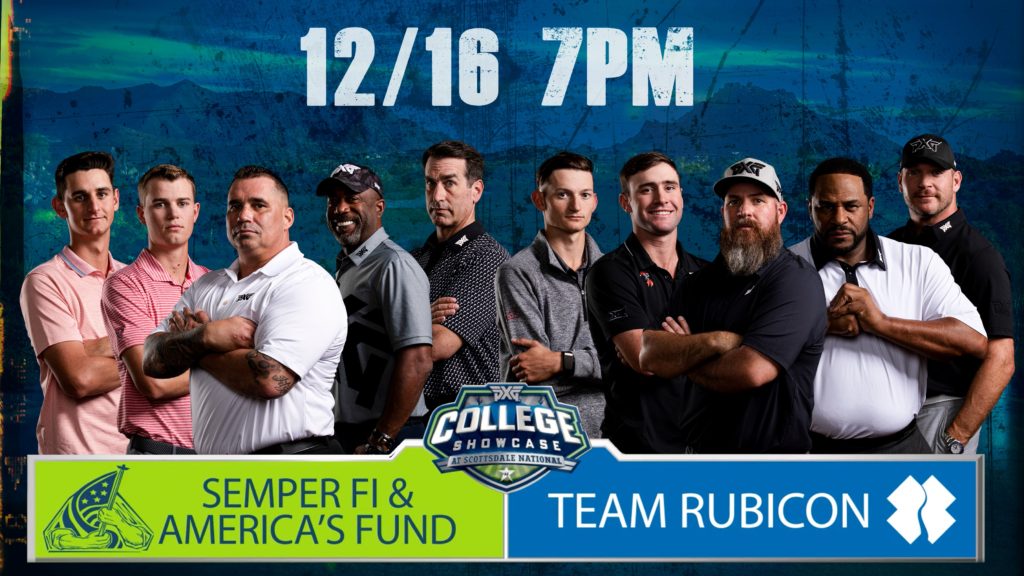 Team Semper Fi & America's Fund featured PGA TOUR University stars Trevor Werbylo from the University of Arizona and Mac Meissner of Southern Methodist University. The two All-Americans were paired with three-time Grammy Award winner Darius Rucker and Actor/Comedian and Marine Corps Veteran, Rob Riggle.
The competition came down to the final holes, with a riveting birdie, eagle, eagle finish by Team Semper Fi & America's Fund on the final three holes. After falling behind by more than $300,000, Rob Riggle led the charge with a near hole-in-one on the 16th hole and then drained a 60-foot putt on the final hole for eagle to add another $100,000 to the team's winnings. Over the last three holes, Team Semper Fi & America's Fund made $335,000 of their $470,000 total!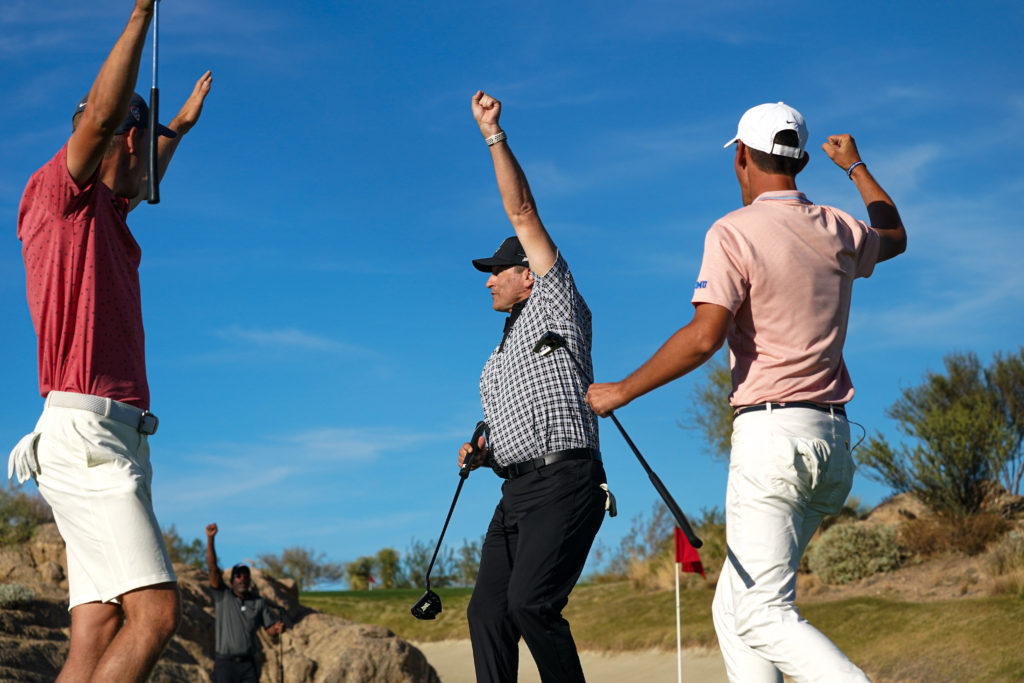 "We couldn't have planned a better end to what was an outstanding day on The Other Course at Scottsdale National," PXG and Scottsdale National founder Bob Parsons shared. "The talent and character these young guys displayed was nothing short of exceptional and our celebs, well, they weren't half bad themselves. Combined with the opportunity to make a positive impact for two top-notch charities, I'd say the PXG College Golf Showcase nailed it! We are proud to have been part of the inaugural event and look forward to next year."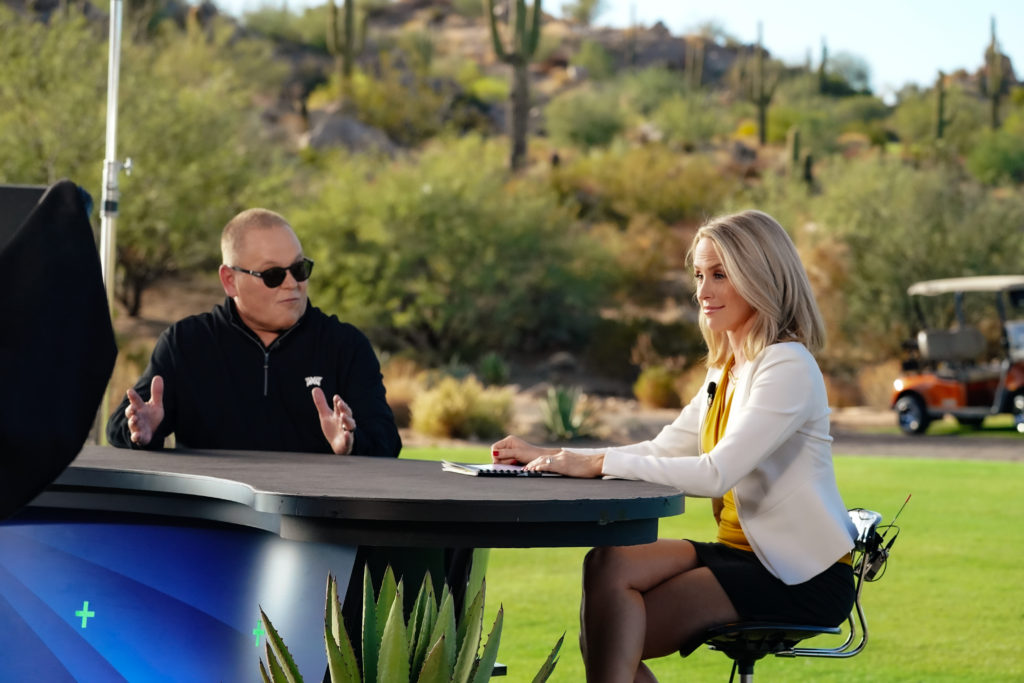 In addition to the competition on the course, the show focused on the new PGA TOUR University program and its innovative strategy to provide access to the Korn Ferry Tour and International Tours for top four-year college players. Proving the point that today's elite college golfers are ready for the professional ranks, Austin Eckroat finished 12th at the PGA TOUR's Mayakoba Classic on a sponsor's invite just two weeks prior to the College Golf Showcase airing.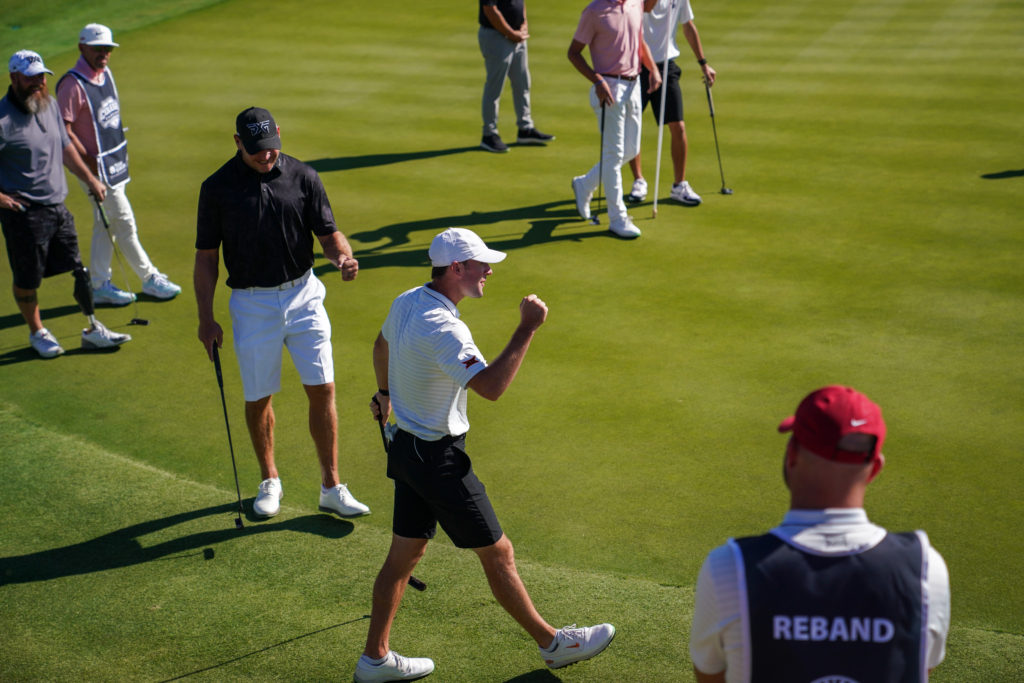 "We were so fortunate to be able to pull this together, especially in the crazy year that was 2020," said Drew Carr of Fidelity Sports Group. "The opportunity to produce a new and fun approach to golf, while also elevating PGA TOUR University and college golf, was one we were grateful for. We could not have accomplished it without great partners and supporters at the PGA TOUR, Golf Channel, PXG, Scottsdale National, Sneaky Big Studios and Toro. We are so looking forward to another great event in 2021!"
"This was a very special event and a great advertisement for the players and product of college golf. And, what a credit to the games of the celebrities who hit some unbelievable shots under pressure. This event knocked it out the park at every turn in its first year," said Oklahoma State Coach Alan Bratton, who's Cowboys won the 2018 National Championship and who's former students, Matthew Wolff and Viktor Hovland, have recently won on the PGA TOUR.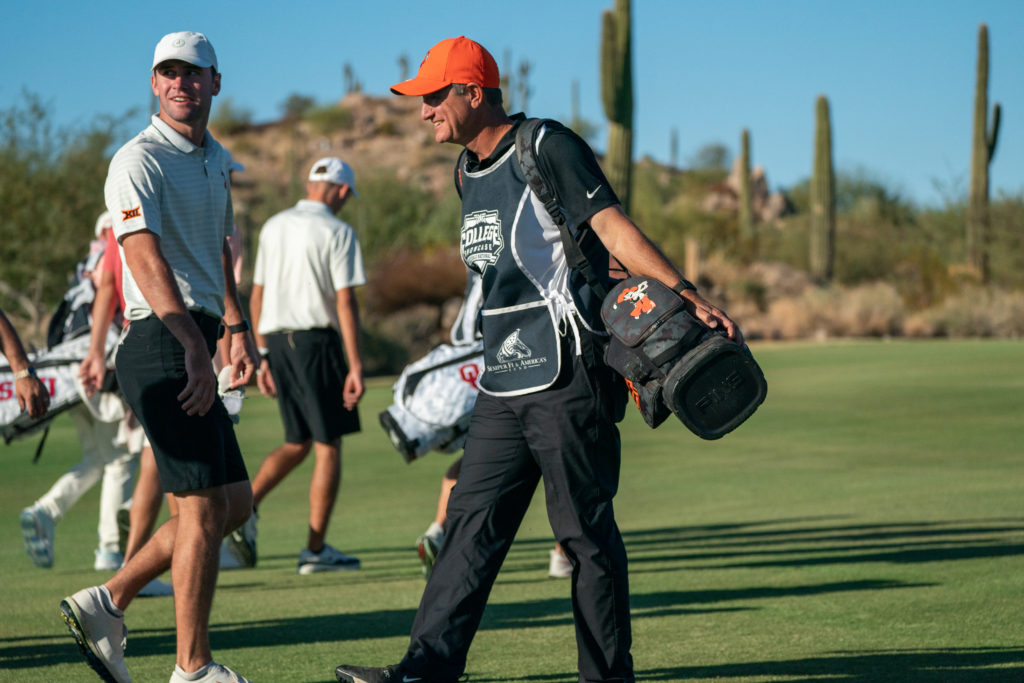 The 2020 PXG College Showcase at Scottsdale National was conducted without spectators. All individuals on-site at the exclusive Scottsdale National Golf Club for the event were tested for COVID-19 and all 172 people tested received a negative result.
The College Golf Showcase can be found on Twitter and Instagram @cgolfshowcase and on YouTube @TheCollegeGolfShowcase.